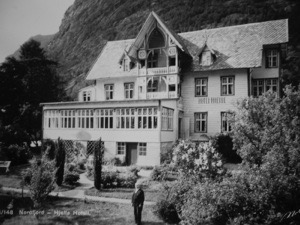 The hotel was established in 1896 by Thor Hjelle (1863-1940).  Thor was only 20 years old when he began as a shopkeeper in the old shop (by the lake in front of the hotel) in 1882.  He travelled around the local farms buying goods to take to Bergen.  There he exchanged those goods for sugar, salt and other items.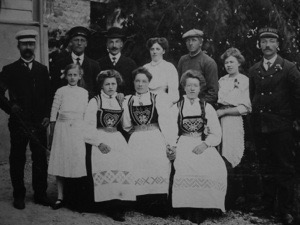 He was one of the first in the Stryn district to have a trading licence.  In accordance with the law at that time, shopkeepers had to let out rooms to travellers.  Thus was the beginning of Hjelle Hotel.
The first tourists came to Hjelle with the steamboat "Fridtjof Nansen", in the early 1890´s.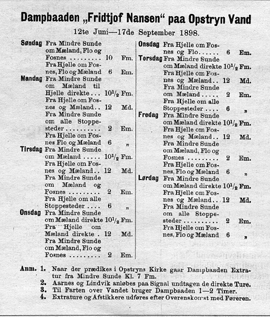 Thor saw that the natural surroundings around Hjelle made an impact on foreign tourists and he noticed the increasing amount of tourists travelling along Nordfjord.  The plan to build a road over the Stryn mountains gave new possibilities.  Thor saw this early on and, in 1896, just 2 years after the mountain road was finished, Hjelle Hotel stood ready.  The hotel was rented out to Fortun – a man from Sogn.  After that first year Thor took over the running of the hotel together with Arne Berstad.  They ran the hotel together for many years.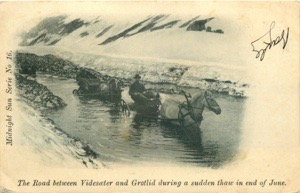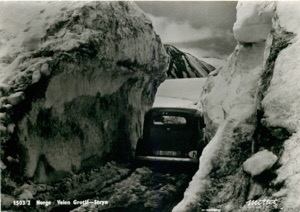 The Stryn mountain road brought with it both hotel business and a need for transport.  For the first 15 years after the road was open travellers and tourists could take horse and cart over the mountain.  Thor built a stable and hired in both horses and drivers, but it wasn´t long before cars took over.
As the 4th generation Hjelle, our aim is to weave together the old with the new and create an atmosphere that will make our guests feel at home.
We hope you enjoy your stay here with us.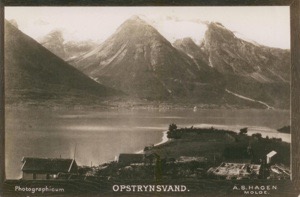 Picture from Hjelle at 1895 as the hotel is being built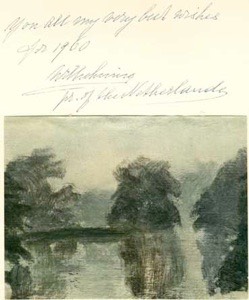 Greeting from Queen Wilhelmina (painted by herself)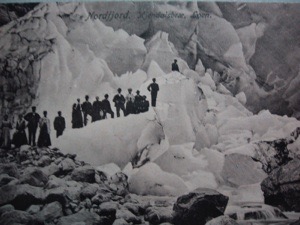 Glacier guided tour in the old days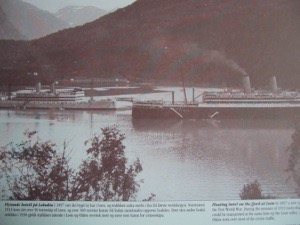 Cruiseships 1905