- a romantic hotel in Fjord Norway
Hjelle Hotel is a charming and romantic family hotel that really makes its guests feel at home, and which has been run by the same family since 1896. Hjelle lies at the eastern end of Lake Oppstrynsvatnet, midway between Stryn Sommerskisenter (20 km) and Stryn township (27 km). The hotel is situated in spacious grounds on the lake shoreline. This is a peaceful spot surrounded by spectacular scenery, which has retained the atmosphere of Norwegian rural districts from days gone by. Jostedal Glacier National Park Centre is just 5 km from the hotel.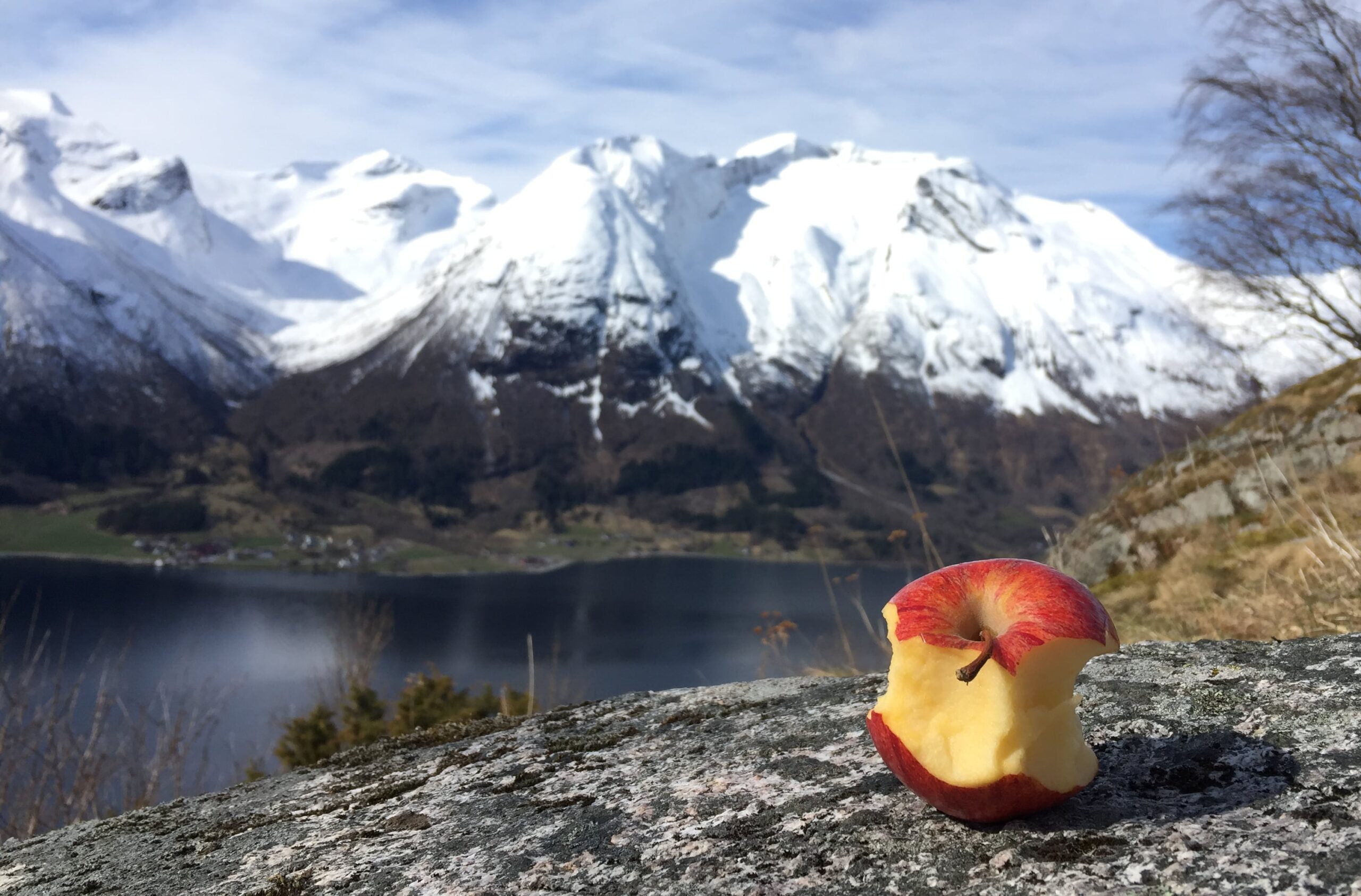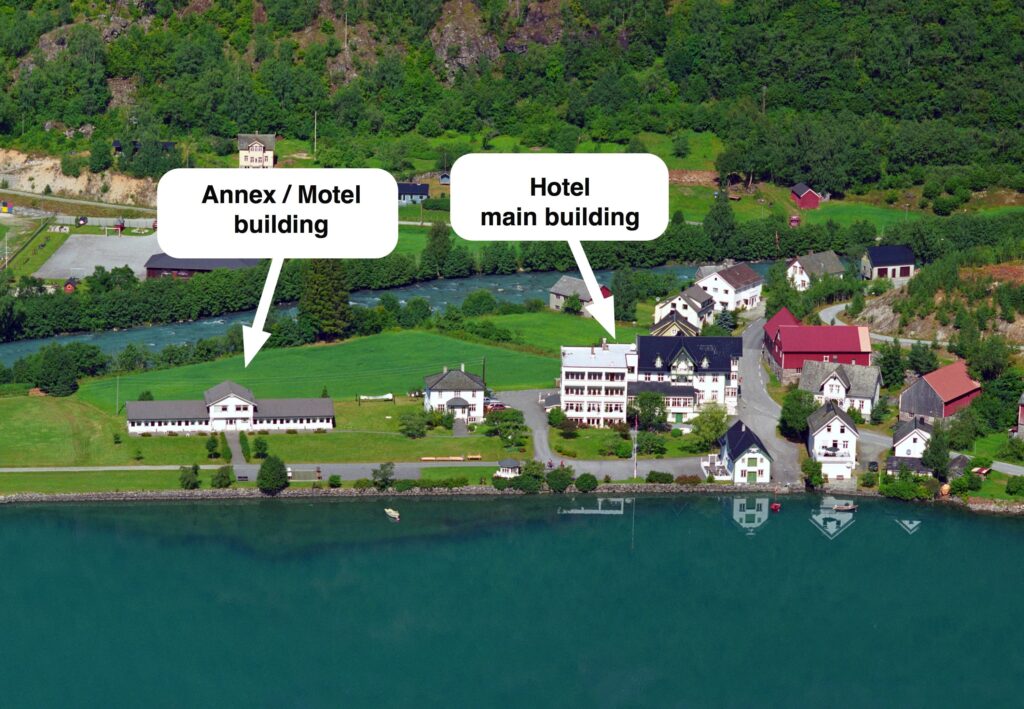 The main building consists of an old wooden swiss style building from 1896, and a concrete building from 1962. Totally 16 rooms i a romantic style. Several price categories. Rooms with balcony, mini-balcony, suite and smaller rooms. All rooms have private facilities. 
In the motel there are 12 rooms with shower and WC. The rooms have beautiful view to the lake Oppstrynsvatnet and the surrounding mountains. Big outdoor area and garden with direct entrance to the rooms.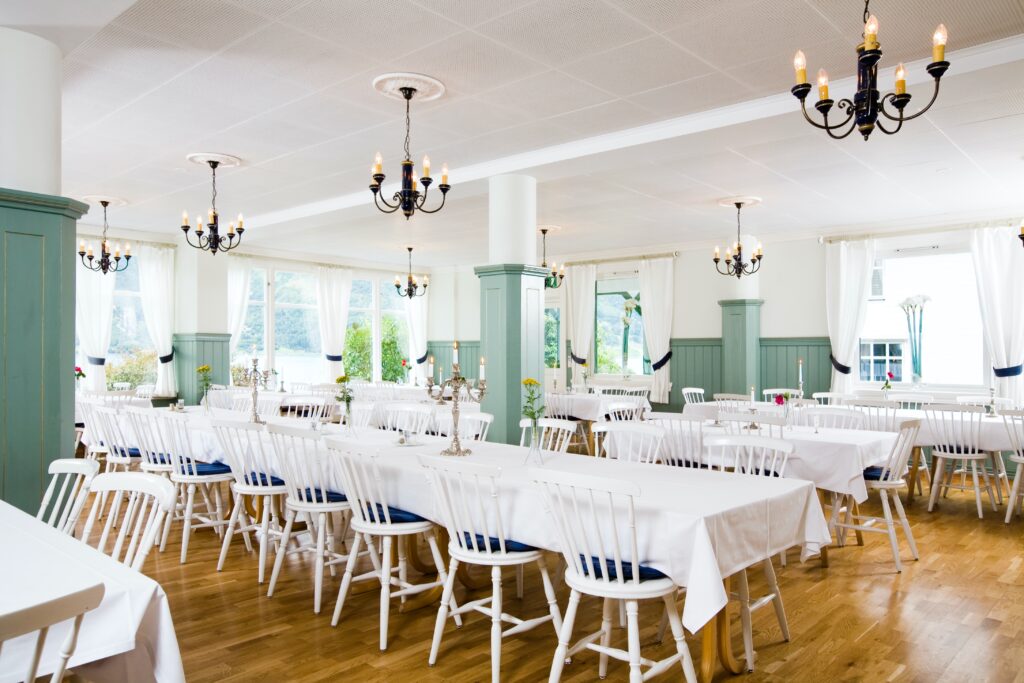 We serve dinner in the evening from 19:00 and have 2-3 seatings depending of number of guests. In 2022 we have an ala carte menu, where you can choose free among starters, main courses and desserts.  Table should be booked before 16:00 o'clock. The dinner is only for house guests.
The family Hjelle has been hosts for guest from all over the world for more than 125 years. The natural surroundings around Hjelle made an impact on foreign tourists.
The nature is spectacular. This gives you lots possibilities to explore the nature in many ways. Geiranger, Loen Skylift and Briksdal are famous, but there are so much more to see and do. Hiking, summer skiing, kayak, via ferrata, biking etc.
Jostedalsbreen Nasjonalparksenter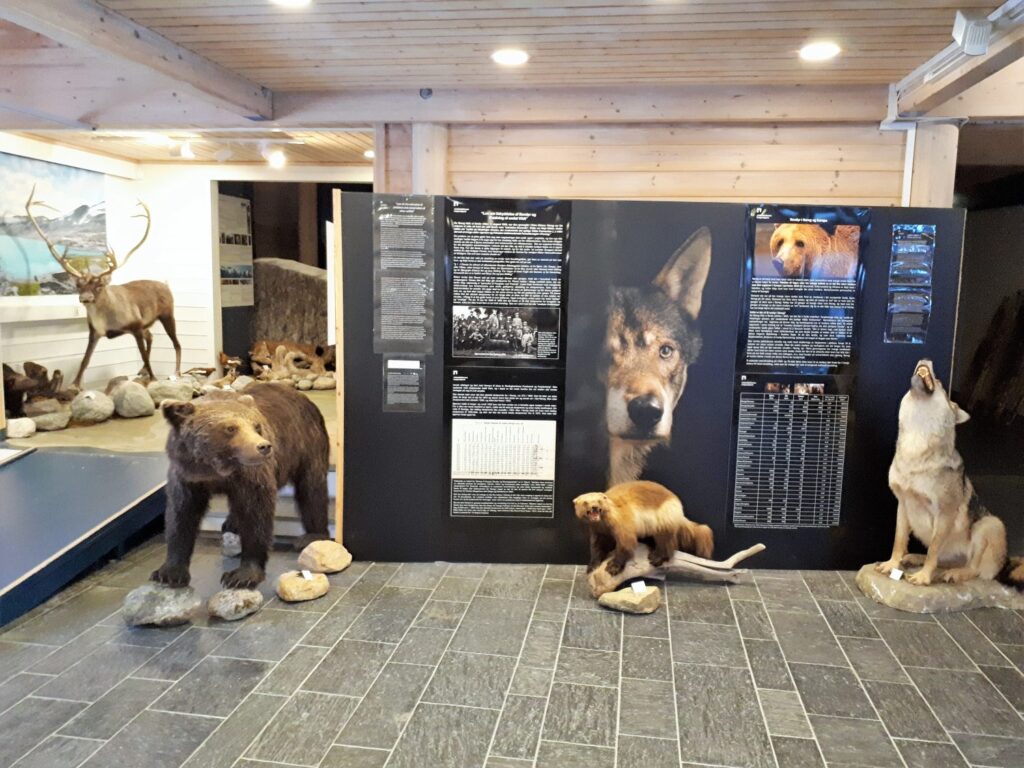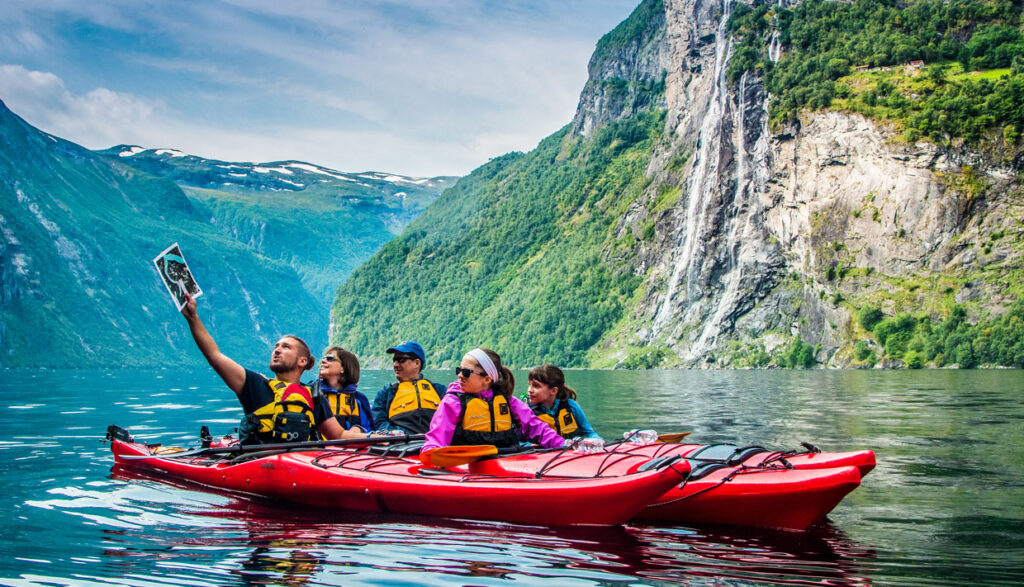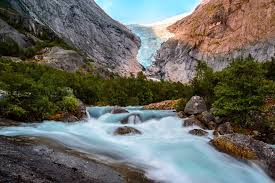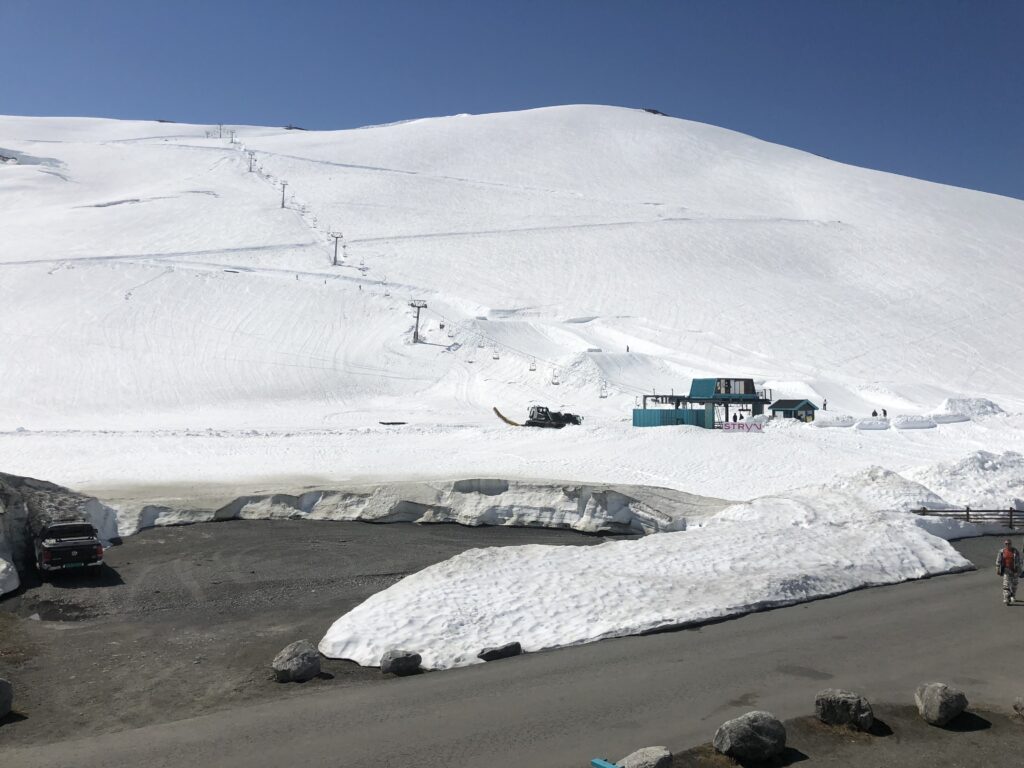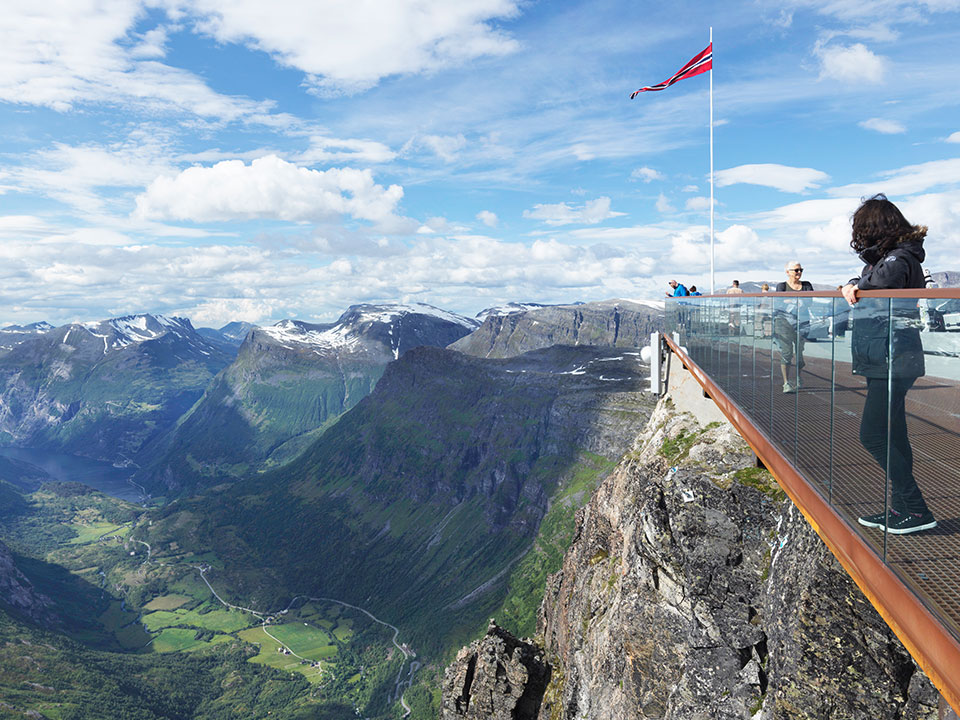 Via Ferrata / Loen skylift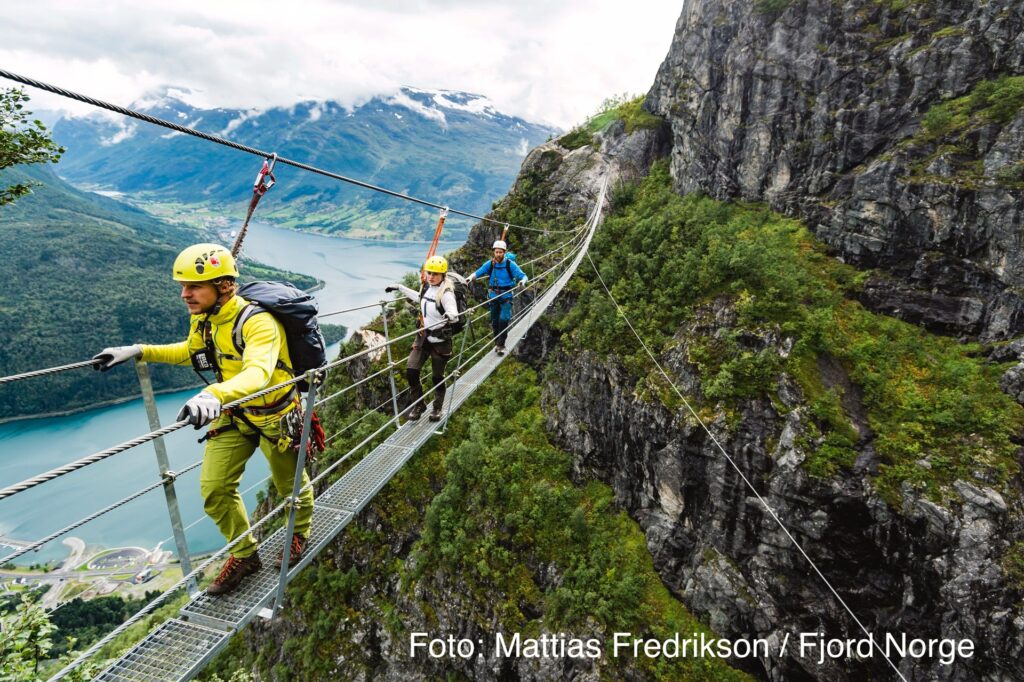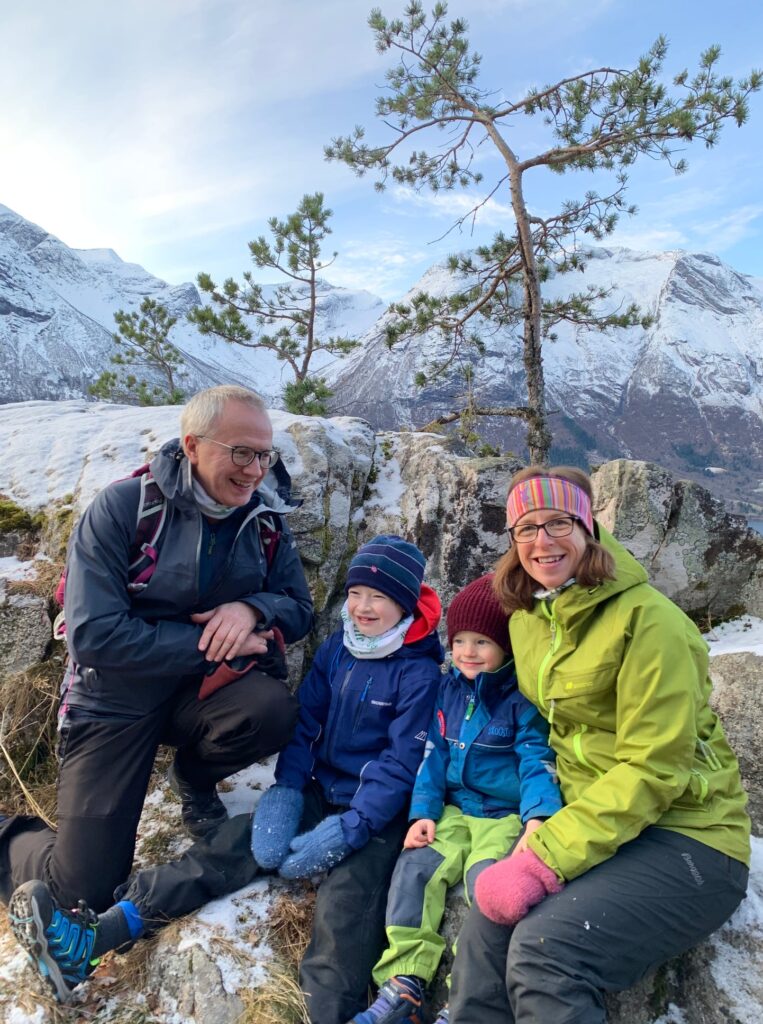 The family Hjelle on the walk to Segestad. Lorentz, Thor Robson, Charlie and Emma.

Charging of EV
We have three destination charge points for electrical vehicles. It is a self service by logging in to plugpay.no and enter your card information, and you are ready to charge. The rates are NOK 3,00 per kWh, the start up fee is NOK 4. There is also a fee of NOK 0,50 per minute after your car is fully charged until you unplug. But this is only in daytime between 09:00 and 21:00. If your car is ready in the night, you do not need to get up and unplug before 9am ! 🙂